PROPERTY SUMMARY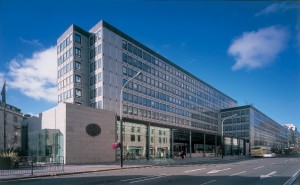 1-19 Victoria Street is a landmark headquarters office building in Victoria which is single let to the UK Government. The property is situated on a 2-acre site close to the Houses of Parliament and is securely let until January 2021 on a full repairing and insuring lease at a low overall rent.
D2 Private acquired the building in early 2008 given the freehold nature of the building, the fact that it is situated on a substantial island site of circa two acres with a long lease to the government providing a further 13 years of secure income off a low rent of only £32 per sq ft on best space.
The longer-term redevelopment potential of the site was a key driver on purchase given site values have continued to improve as a result of the Land Securities' regeneration of the eastern end of Victoria Street. Alternative uses such as residential, retail, hotel and leisure are also being incorporated into new schemes.
PROPERTY FEATURES
TENURE Freehold
INVESTMENT TYPE Core plus / Value Add / Development
ASSET MANAGEMENT Devised alternative scheme which gave a 70% increase in floor space.  Discussions with Westminster Council, Financing & Investor Management
ACQUISITION January 2008
VENDOR Legal & General
DISPOSAL DATE January 2013
PURCHASER Mitsubishi Estate Company